212 / 354 Church Street, Parramatta
Location, Location & Style
1

1

Situated above distinctive Armani Restaurant and on the doorstep of the second most thriving business district in Sydney, property investments are all about location, location and location.
This one bedroom apartment has historically yielded above 4.8% return on investment. Its charm includes that it is larger than an average one bedroom with a home office perfect for the current environment and a spacious floorplan that flows to relaxing outdoors entertaining.
Situated close to the tranquil banks of Parramatta River, 10 mins to Parramatta Wharf there is a wonderful blend of commercialism, shopping, arts and dining at your fingertips.
Style and value, a must to inspect for the discerning property investor or first home buyer.
INSPECTION: - View inspection times or
Contact Lindi Kim Sing 0417 747 744 for a PRIVATE INSPECTION.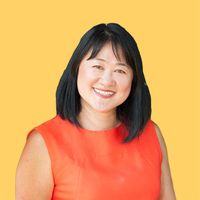 Lindi Kim Sing
0417 747 744
[email protected]